SEO and Digital Marketing Certifications
If you are looking for a top-rated SEO freelancer to get your business some organic traffic, check out my results of clients who not only survived the pandemic, but even flourished!
Certified SEO Professional
Certified SEMRush Professional
Worked for companies in the US, Canada, Australia:
Betterhelp.com (U.S.)
ReGain.us (U.S.)
Top Hat Media (Australia)
Gratsberry Trust (Australia)
CompareMyRates.ca (Canada)
Restaurant Clients in the Philippines

SEMRush SEO Fundamental Certification

SEMrush Certification

SEO Certification

Search Engine Marketing Certification

Content Marketing Certification

Affiliate Marketing Certification

ECommerce Certification

Email Marketing Certification

Online Marketing Certification

Blogging Certification

Social Media Marketing Certification

*******************
I have produced amazing results whether as a certified SEO professional or an SEO writer.
Sample Clients
Client #1 The New Peach Blossoms
Client experienced a 700% growth website traffic in 7 months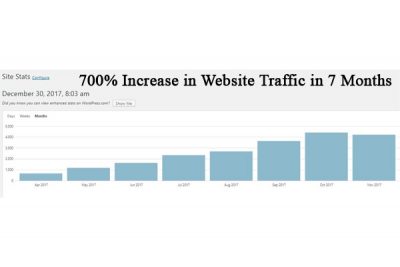 Client #2 Cabizerra
Client went from ZERO traffic to consistent steady website traffic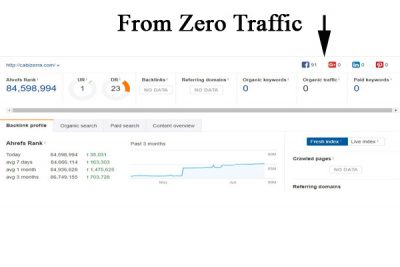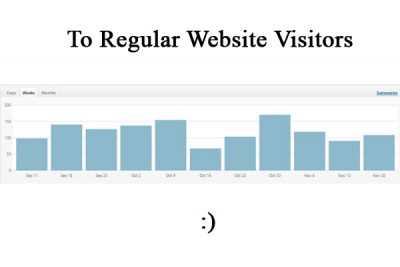 Client #3 CompateMyRates.ca
Client became #1 in Google for "best internet provider canada"

Client became #1 for search term cheapest internet canada
Client #4 Roofing-Materials.com.au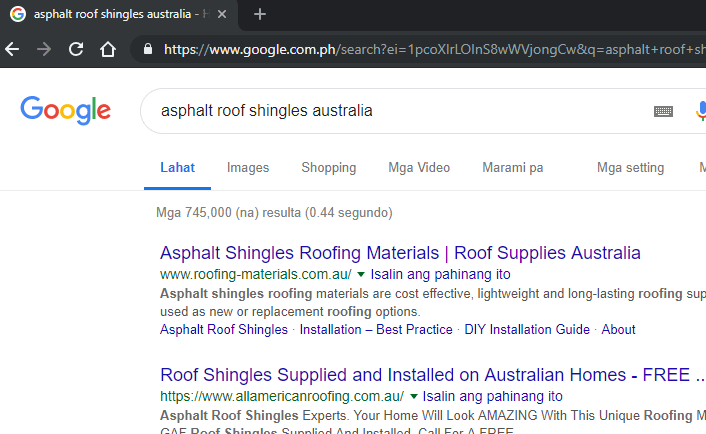 Client #5: San Gabriel Cemetery
Check the before and after I worked on their SEO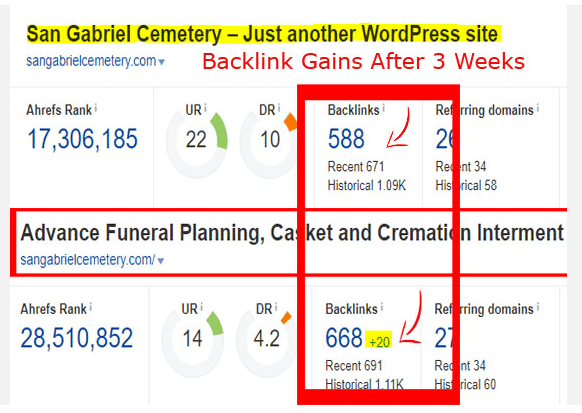 Client #6: Arlington Concrete 
Check the screenshots before and after my SEO services, from 8 keywords, almost one year later more than 1000 keywords indexed.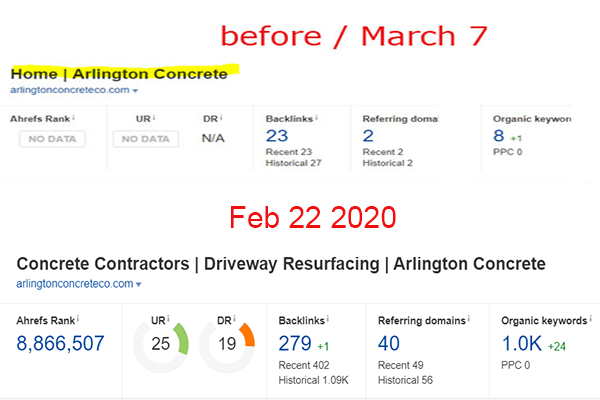 Client #7: PiqueBH in Beverly Hills
The client was not even close to the first page of Google. Two months later it was on the first page and now #1 in her niche.

Client #8: LifeCoachingforParents
The client had only less than 100 keywords indexed. Almost one year later, it had 651 keywords.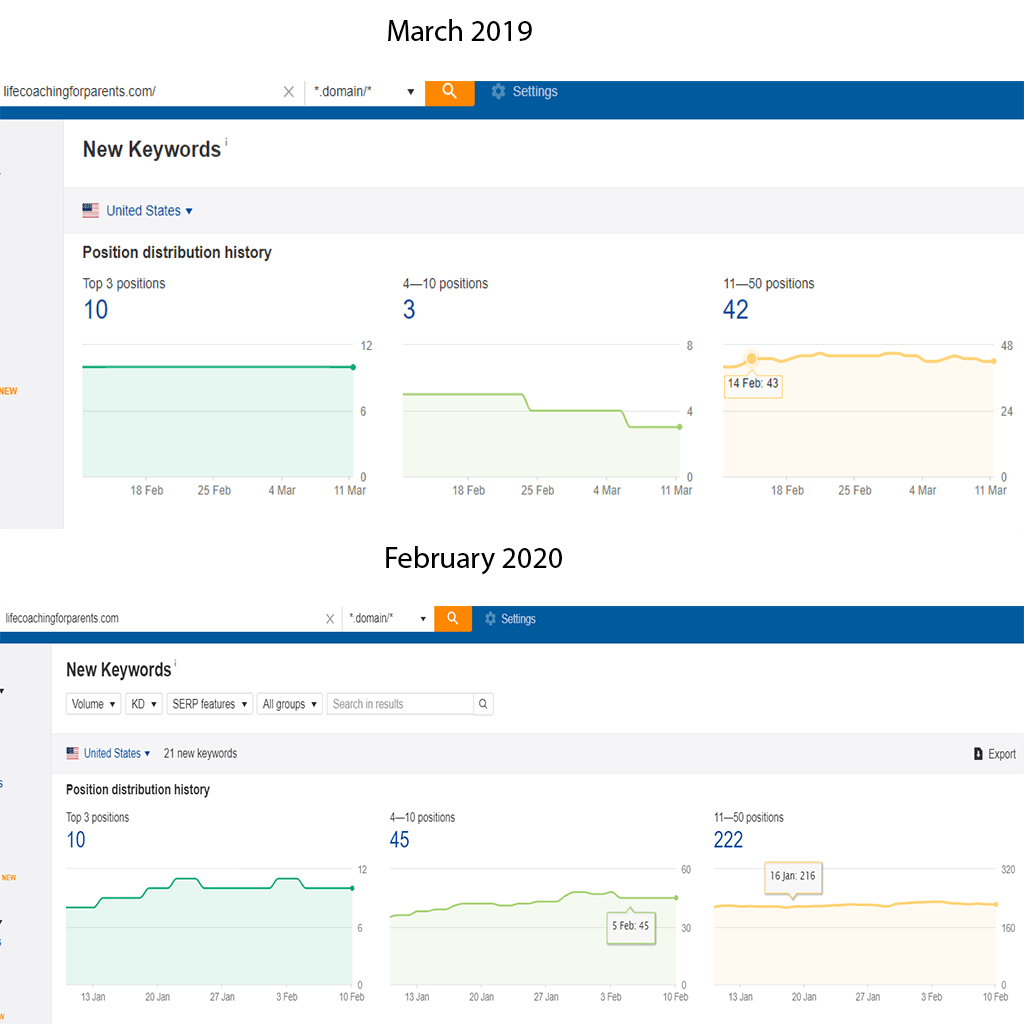 Client #9: Podiatrist in Adelaide
1261% Organic traffic growth year on year

Client #10: Pool Company in Oklahoma
723% organic growth in 2 months, despite the pandemic!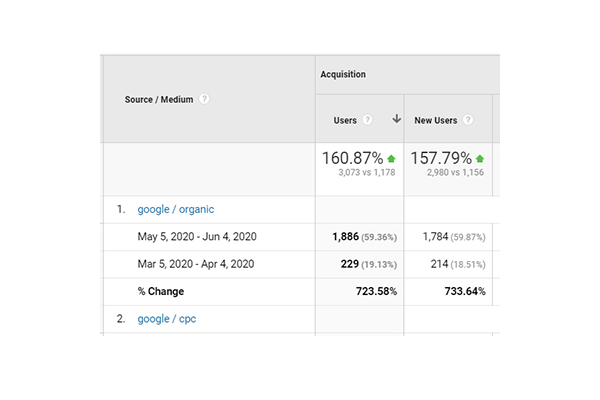 Client #11: Contract Lawyer in Australia
181% growth in 3 months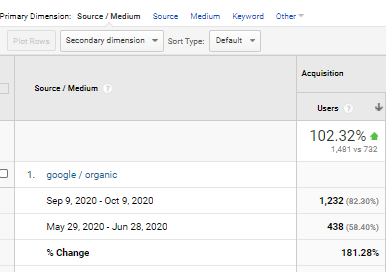 Client #12: Property Management in Sunshine Coast QLD
169% organic growth in one month with proper on-page optimsation
Client #13: Shopify Site growth
Before SEO: 1 KW on top 3, 16 KWS on positions 4-10
11 months after SEO: 69 KWs on top 3, and 84 KWs on positions 4-10
Client #14:  A Local Business 
Identity is withheld to protect my client. 442% Organic growth in almost a year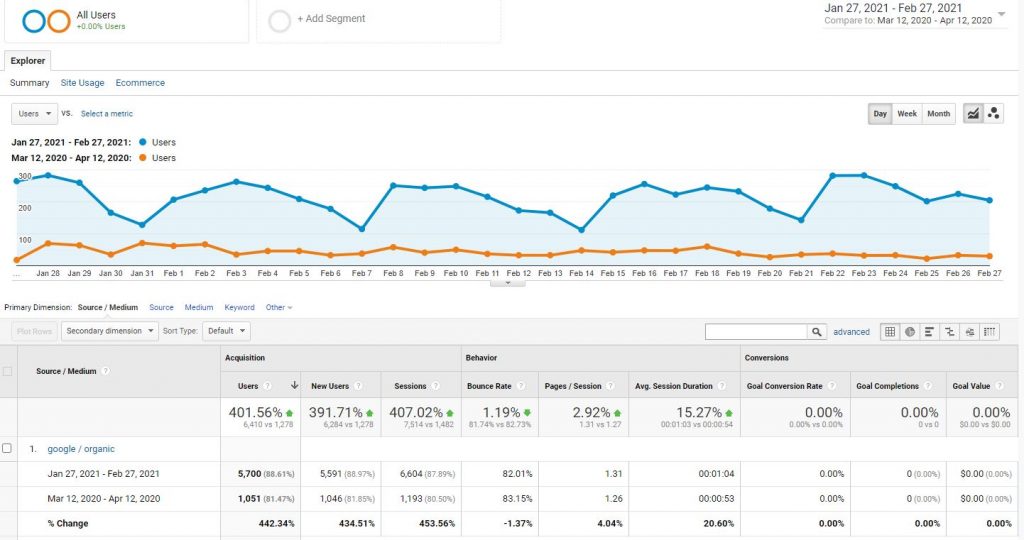 If you want long-term results, having a search-engine optimized website is the way to go. It is branding, building identity, and a strong and steady online presence.

SEO Writing with Results

First Page Results

From zero to 23 keywords on first page with 5 on top 3
2. From zero to 40 keywords on first page, with 9 on top 3 including Featured Snippets
3. From zero to  42 keywords on first page with 2 on top three, including a Featured Snippet

4. SEO Writing that produces results in Google Analytics

With SEO expertise, I was able to improve the traffic of a practically dead article by rewriting from scratch.

Getting Featured Snippets

Want to order an optimized content? Fill out the form below

Web Development

Portfolio

A few  of my clients include:

WordPress Developer Certification