From the very start, we have talked about getting started online because of its endless opportunities, especially for business. There are hundreds of millions of people going online every day and the whole world is an opportunity. Of all the online skills when going into online business, the most crucial and yet the most difficult of all is digital marketing.
What is Digital Marketing?
Digital Marketing involves the promotion of brands, products, and services through digital devices, whether online and other channels like electronic display and video-based content.
Digital Marketing Examples/Types of Digital Marketing
Search Engine Optimization (SEO)
Search Engine Marketing (SEM) and Pay Per Click Advertising
Social Media Marketing (SMM)
Email Marketing
Forum Marketing
Guest Posting / Content Marketing
Affiliate Marketing
Influencer Marketing
Offline Marketing – Radio, TV. Phone Marketing, Electronic Display Boards
For purposes of online businesses, however, we will focus on online means of marketing.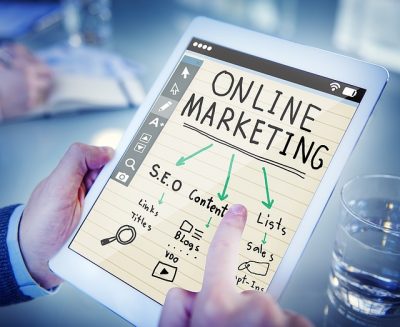 Search Engine Optimization
Search Engine Optimization (SEO) in plain language, is how to make a website rank high in search engines, most notably in Google since it enjoys the usage of 80% of internet users.
SEO is important because based on studies, most people searching for something on the internet usually choose from the first page of Google only. Hence when your website lands organically (not via paid ads) on the first page of Google, you have a high likelihood of getting more website visitors and hits.
More of SEO in a separate post.
Search Engine Marketing/Pay-Per-Click Advertising
SEO is actually a part of Search Engine Marketing (SEM), but with SEM, you use Google Ads and employ Pay-Per-Click advertising. Your website gets on the top of the Search Engine Results Page (SERP) and you will be charged according to the number of clicks on your entry.The rate of pay per click on your ads widely varies.
Social Media Marketing
This is mainly creating paid ads shoutouts in social media especially FB, Twitter, Instagram, Pinterest. Another option is via influencer marketing wherein you pay an influencer (someone with tens of thousands to million followers or more).
More about this in a separate post.
Email Marketing
Email marketing or List Marketing is when your website visitors have signed up for your mailers/newsletters. You send emails whenever you have something new to promote to them. This is relatively easier because they are already your receptive, warm leads.
Forum Marketing
You can participate in forums, answer questions being posted, and from there drive traffic to your website. Two most popular of these are Reddit and Quora.
Guest Posting/Content Marketing
There are many websites wherein they welcome guest posts since they do not always have the time to write new content. When you write a guest post, you are allowed to put a link to your website. Hence, you gain a backlink and at the same time, you get new traffic from that website's readers.
Affiliate Marketing
Affiliate Marketing is wherein you promote other people's products or services and you earn a commission. When your website visitor buys that product or service through an affiliate link that the product or service owner gave you, you earn a commission.
Or if you are the product/service owner, you can create an affiliate program to help you market. Offer commission for those bloggers who would like to promote your product.
Influencer Marketing
In Influencer Marketing, you look for influencers with thousands of followers for your niche. For example, you can look for travel influencers for your travel and camping products.
The sweet spot for influencers is from 50,000 to 300,000 or 400,000 followers with about a 5% engagement rate. A following higher than this sweet spot can ask a high price for a 12-hour shout out and might not be a good idea when you are just starting.
Good news for resort owners! Download our free eBook on how to get more bookings!